Commercial Anti-Graffiti Tinting
Inappropriate graffiti sprayed onto commercial business windows can result in a loss of business. It can also be a hassle to remove while costing thousands of dollars. Anti-graffiti films will protect your property from damaging spray paint. The film is also scratch-resistant and will prevent etching.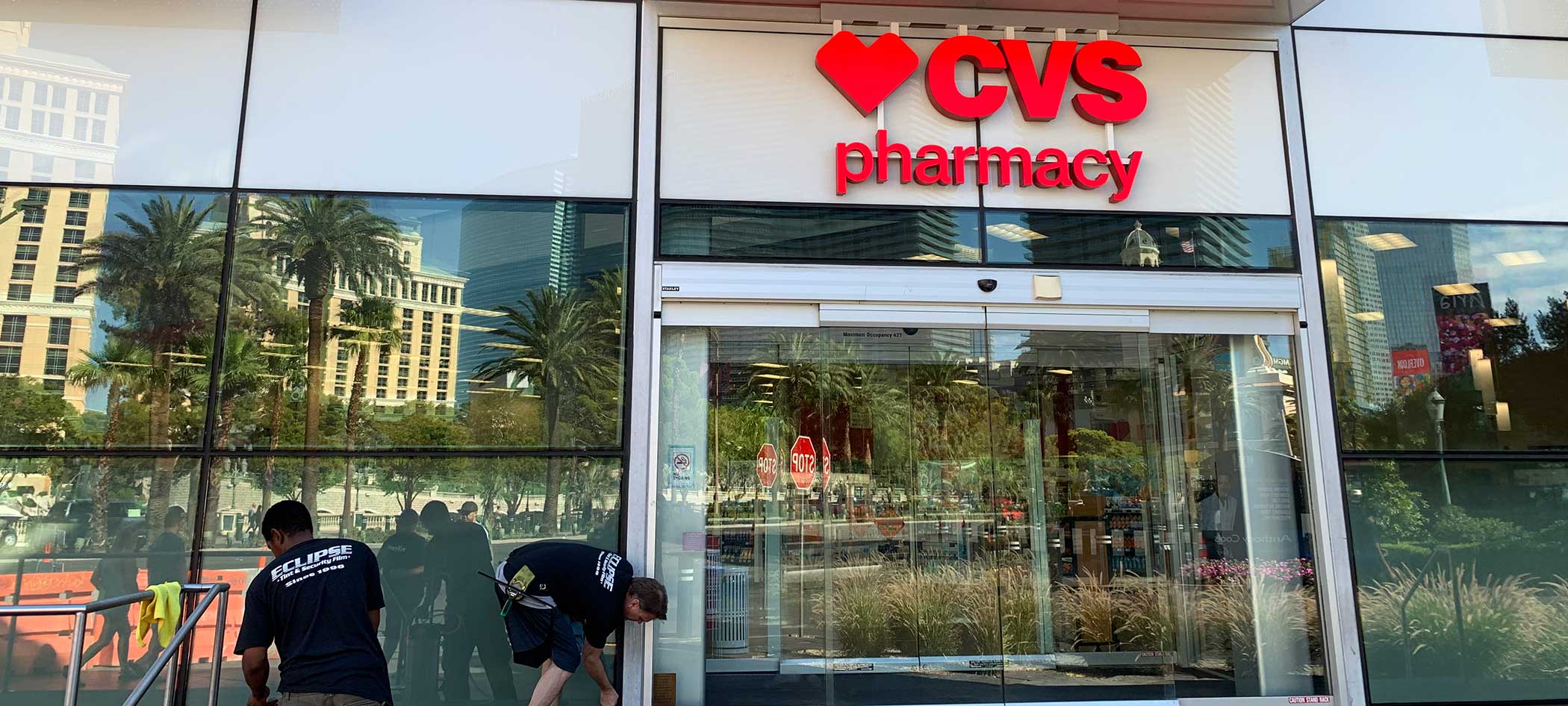 Why Get Anti-Graffiti Tint?
Anti-graffiti window film offers surface protection for storefronts as well as residential buildings. This kind of window tinting protects against graffiti and etching by providing a layer between the damage and the window. If an anti-graffiti window film is etched, the film layer can be removed and replaced within one business day.
Anti-graffiti window tinting makes it possible to wash graffiti off with household cleaning products. If your glass is etched into, it will be protected by the anti-graffiti window film and easily fixed. This film comes in different thickness allowing for multiple degrees of protection
Once someone sees graffiti on a building, it will attract someone else to vandalize that same building. By using anti-graffiti film, you can easily clean off graffiti before anyone sees, therefore preventing future acts of vandalism.
Besides protecting against graffiti and etching, the anti-graffiti film protects against UV rays. This film blocks 20 percent of the heat rays that try to pass through the glass.
At Total Eclipse Tint, we use a 3M anti-graffiti 6mil film. This blocks 20 percent of the heat and stops 99 percent of harmful UV rays that try to pass through the glass. The film can provide a significant reduction in temperature throughout your building.
Anti-graffiti tinting is a transparent film that goes right over your windows, mirrors, stainless steel, and natural stone. With the film being clear, it gives a natural and clean look. If your windows or property is tinted, the anti-graffiti film won't interfere with the tint.
Commercial Anti-Graffiti Tinting
At Total Eclipse Tinting, we work hard to provide our clients with the best service. If you are ready to protect your residential or commercial business from vandalism, call us today for a free consultation.