The Best Car Window Tinting in Las Vegas
Improving comfort, protecting car interiors and the people who occupy them is a hallmark of 3M Automotive Window Films. 3M invented window tint in 1966 and our innovative products have provided protection from the sun's harmful rays for more than 40 years. Allow Total Eclipse experts help you identify the right 3M tint needed for your prized possession. Call us at (702) 222-0809 any time to schedule an appointment.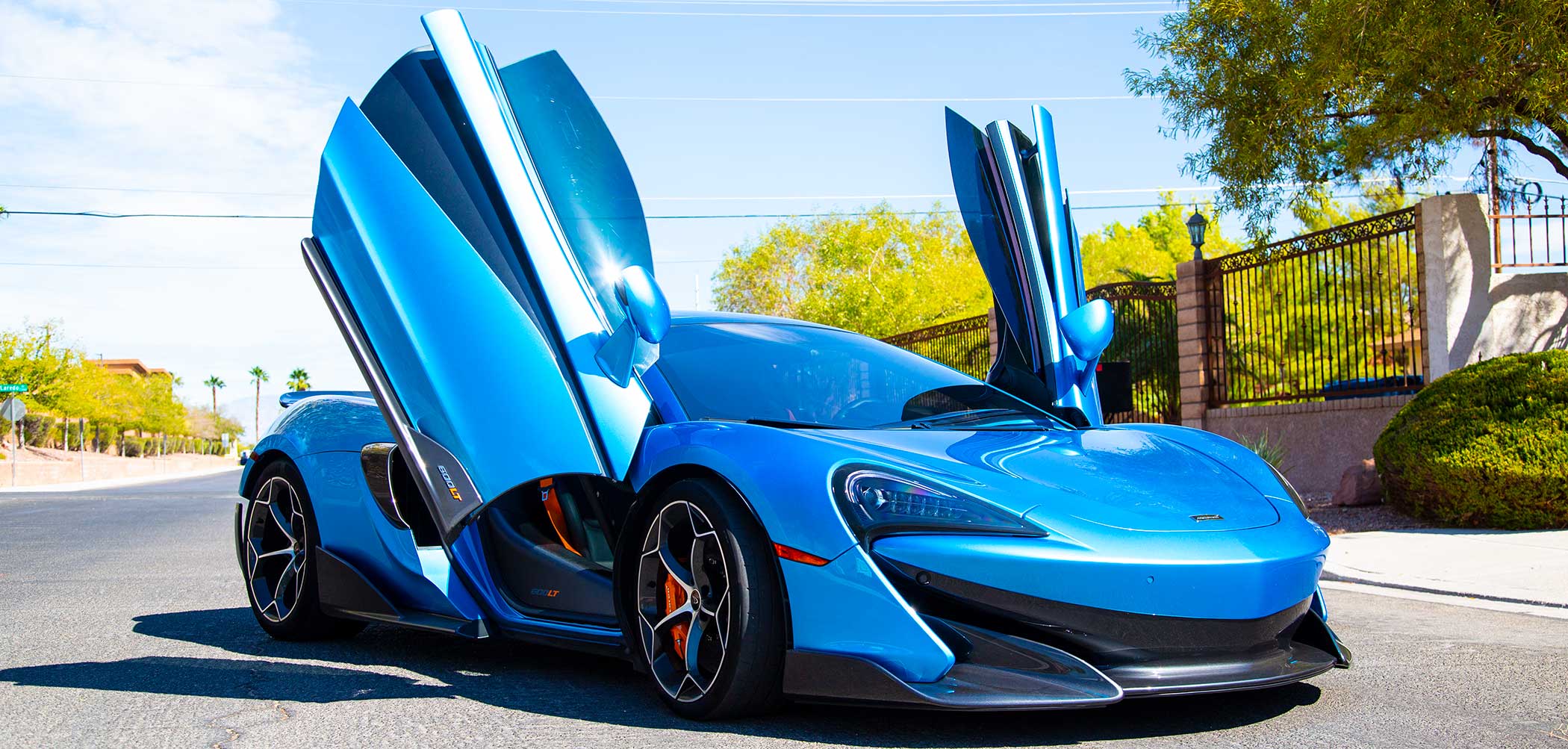 Your Go To for Professional Car Window Tinting in Las Vegas
Whether you're looking for auto window tint that has breakthrough heat-rejection technology in a clear film or simply to minimize the harmful effects of the sun, 3M Automotive Window Tint Films are an ideal choice. While comfort and style are paramount, our non-metalized car window tint options can also help you stay connected and protected with SPF factors exceeding 1000. Put the innovation of 3M to work for you. We tint all cars including: Porsche, Ferrari, Lamborghini, Bentley, Rolls-Royce, etc.
The ultimate in high technology, offering clear film technology with outstanding heat rejection to create the perfect automobile tint film for high-end cars
Maintains car's original appearance: lightly tinted films allow 40% to 90% of the sunlight into your car
Improves comfort: rejects up to 97% of the sun's IR rays and rejects up to 60% of the heat coming through your windows
No signal interference: Crystalline films are non-metalized
Interior protection: blocks up to 99.9% of harmful UV rays to reduce fading of your car's interior
UV/Skin protection: provides SPF of over 1000, a Skin Cancer Foundation recommended product
Never turns purple: guaranteed for the life of the film
CERAMIC CAR WINDOW TINT IN LAS VEGAS
Nano-ceramic technology combines excellent heat rejection with amazing clarity
Helps maintain the car's original appearance: window tint allows 30% to 50% of the light into your car
Improves comfort: rejects up to 80% of the sun's IR rays and rejects up to 59% of the heat coming through your windows
No signal interference: Ceramic Series films are non-metalized
Interior protection: blocks up to 99% of harmful UV rays to reduce fading of your car's interior
UV/Skin protection: provides SPF of up to 1000, a Skin Cancer Foundation recommended product
Never turns purple: guaranteed for the life of the film
Patented 3M nano-carbon polyester technology provides excellent heat rejection combined with a tinted factory glass look
Glare reduction: window tint allows only 5% to 50% of the light into your car
Improves comfort: rejects up to 57% of the heat coming through your windows
No signal interference: Color Stable films are non-metalized
Interior protection: blocks up to 99% of harmful UV rays to reduce fading of your car's interior
UV/Skin protection: provides SPF of up to 1000, a Skin Cancer Foundation recommended product
The name says it all: never turns purple, guaranteed for the life of the film
3M FX-PREMIUM CAR WINDOW TINT
An economical product offering that provides heat rejection, combined with 3M quality and a stylish look
Glare reduction: window tint allows only 5% to 55% of the light into your car
Improves comfort: rejects up to 45% of the heat coming through your windows
No signal interference: FX Premium films are non-metalized
Interior protection: blocks up to 99% of harmful UV rays to reduce fading of your car's interior
UV/Skin protection: provides SPF of up to 1000, a Skin Cancer Foundation recommended product
A hybrid combination of metal and dyed film technologies
Glare reduction: window tint allows only 5% to 50% of the light into your car
Improves comfort: rejects up to 55% of the heat coming through your windows
Interior protection: blocks up to 99% of harmful UV rays to reduce fading of your car's interior
UV/Skin protection: provides SPF of up to 1000, a Skin Cancer Foundation recommended product
Dyed film technology
Entry level film carries 3-year limited warranty
Glare reduction: window tint allows only 5% to 50% of the light into your car
Improves comfort: rejects up to 45% of the heat coming through your windows
Interior protection: blocks up to 99% of harmful UV rays to reduce fading of your car's interior
UVSkin protection: provides SPF of up to 1000, a Skin Cancer Foundation recommended product
3M BLACK CHROME WINDOW TINT
Metalized film technology offers outstanding heat rejection combined with a unique look and higher outside reflectivity
Glare reduction: window tint allows only 10% to 40% of the light into your car
Improves comfort: rejects up to 72% of the heat coming through your windows
Interior protection: blocks up to 99% of harmful UV rays to reduce fading of your car's interior
UV/Skin protection: provides SPF of up to 1000, a Skin Cancer Foundation recommended product