Residential Decorative Window Tinting
Decorative window film takes the simplicity and efficacy of other window tint styles and adds a new dimension of use for them – making your windows stylish and functional! No longer does pure transparency have to be the only option for your interior or exterior windows – simple installation of a decorative film can both protect your glass and make them look fantastic.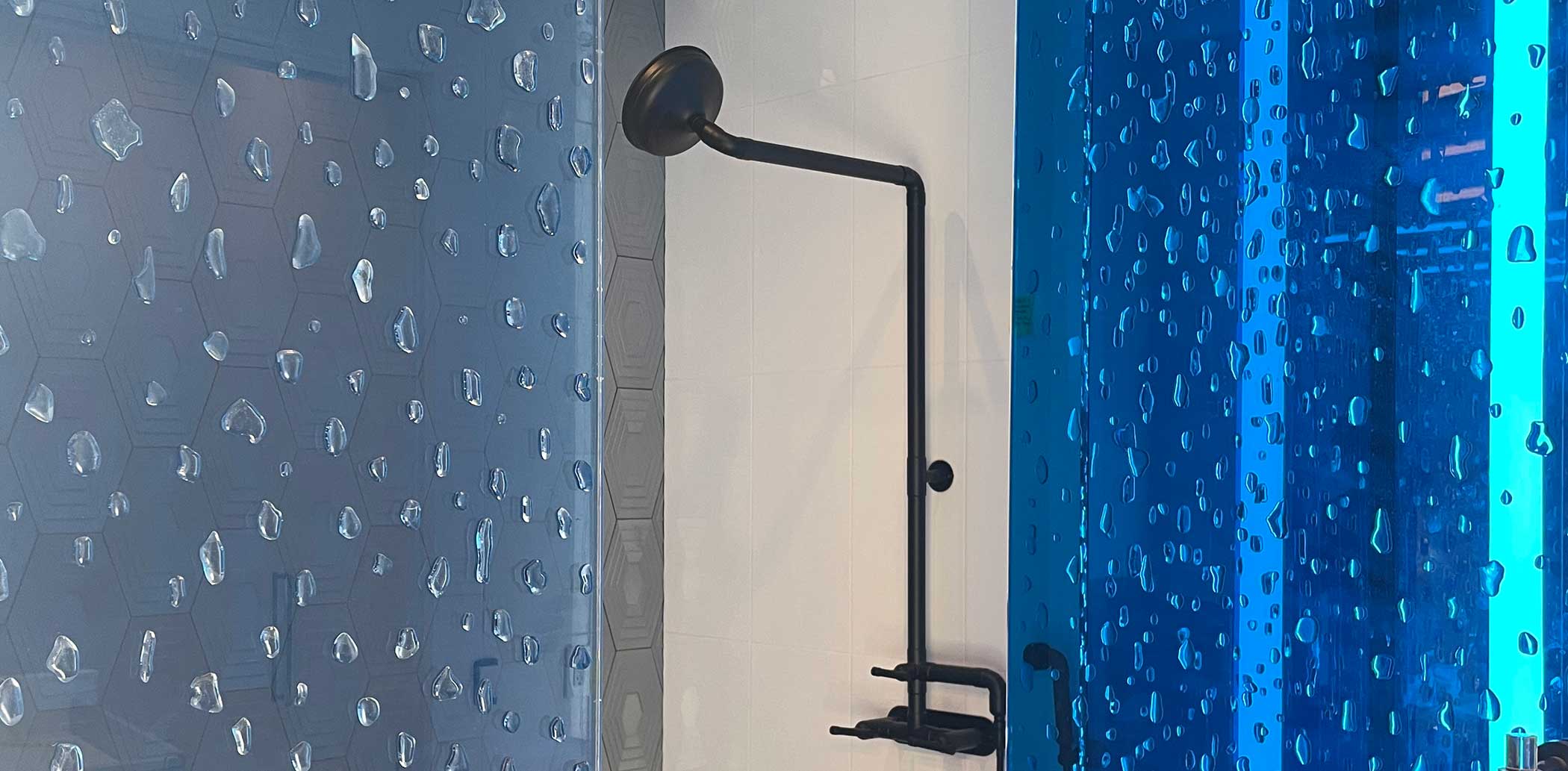 What Does Decorative Tinting Have to Offer?
Decorative tinting can come in several styles, colors, and sizes to accommodate any window in your home – and you have a wide variety of options to consider!
The number of patterns, designs, and options you have for your windows are nearly limitless nowadays, and they can help bring a room together in a breeze. Sliding doors can feel less dull with a minimalist pattern breaking up the space while providing a bit of comfortable separation between the sides. Windows of any sort can serve to add some new depth to a room, instead of being both less useful than a hole in the wall. In some cases, too, a simple pattern can fulfill a need for privacy as well as a need for aesthetics!
Textured windows work a lot better for providing privacy behind glass without sacrificing either aesthetic value or utility! The crosshatching of cloth, the obscurity of a fogged surface, or a tasteful stained glass effect can keep everything looking just as you need it to! These options are particularly popular for bathrooms – blocking prying eyes without sacrificing how your home design all comes together!
Colored and Stained Glass
Proper stained glass is a careful craft, piecing together glass to create a mural cobbled together to create stunning designs and images. Stained glass is beautiful and intricate, but all too often expensive beyond what we can afford. For a budget option that satisfies that Tiffany appeal, a colored film can set you on the right path! Any color or combination of colors is available, too – a fun opportunity to get creative with how you can customize the light in your home.
Residential Decorative Window Tinting in Las Vegas
Whether you prefer static cling film or more permanent solutions, we can help you protect your home from the sun while giving you a contemporary look. All this and more is possible with residential decorative window tinting. Don't forget fun, festive designs to enhance holidays and celebrations! Total Eclipse is a family-owned and operated window tinting company with over 23 years of experience in Las Vegas. We're so confident in our product that we offer lifetime warranties! If you're ready to update and beautify your home, contact our tinting professionals today.